My Easy 3D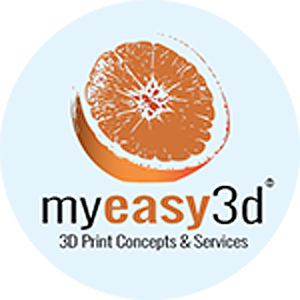 MyEasy3D believes 3D-printing is the innovation of the future, for production, consumer and business. We also believe that every innovation needs a great infrastructure to provide and to grow. With a strong, adaptable and modular platform we provide such a turn-key infrastructure, that encompasses the needs of the entire process. From designer to consumer.
Our Heritage
Originally initiated by Staples, MyEasy3D since began it's own journey providing solutions for 3D-printing businesses. With our modular platform we provide adaptive extendable software to Businesses and Consumers world wide.
MyEasy3D is now run by a dedicated team from The Netherlands. Initialy designed for Staples we deliver turn-key infrastructure solutions for online 3D print services to various companies.
Adres
Oudweg 91-95
2031CC Haarlem
Nederland